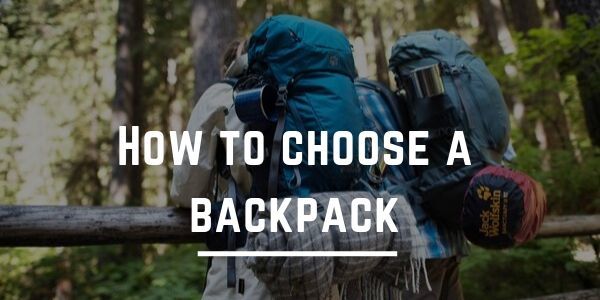 How to Choose a Backpack: Custom Fit and Right Features
How to choose a backpack is the most common question but the good thing, It's not too hard to pick the right backpack. In this how-to guide, we will help you to figure out the right backpacking backpack for you.
You have to consider three things to choose the right backpack.
Capacity
Features
Fit and Comfort
To choose a backpack first and foremost you have to figure out the purpose. That means you have decide, how long would your trip be and how much you are going to pack. Depending on capacity we got three main categories.
Weekend (35 - 50L):
Weekend backpacks are comparably day-packs, and they are pretty lightweight. If you are planning for a lighter trip, weekend backpacks are mostly preferable. A weekend backpack can hold up to 35- 50 L, just perfect for easier hiking.
Multi-Day(50-70L):
Multi-day packs are medium size packs that can hold between 50 - 70 L. These types of packs are popular. You can easily pack for a weekend trip with this backpack, and by proper planning you can use it for a longer expedition.
Extended(70+L):
70L or more than 70L backpacks are the Extended packs. These backpacks are ideal for mountaineering expeditions or longer trips. If you have to carry a lot of gear and foods you should better to choose an extended pack.
Torso length adjustment:
Torso is the vertical distance from the nick of your body to the center of your back at the hip bones. Backpack with torso length adjuster will help you to easily adjust it with your back.
Hip belt:
The hip line is slightly higher than your belt line. Hip-belt supports to stabilize the weight. Moreover, it carries some of the weight. Hip belt pockets are easy to access. These pockets are best for storing handy items like phone, knife, flashlight, and camera.